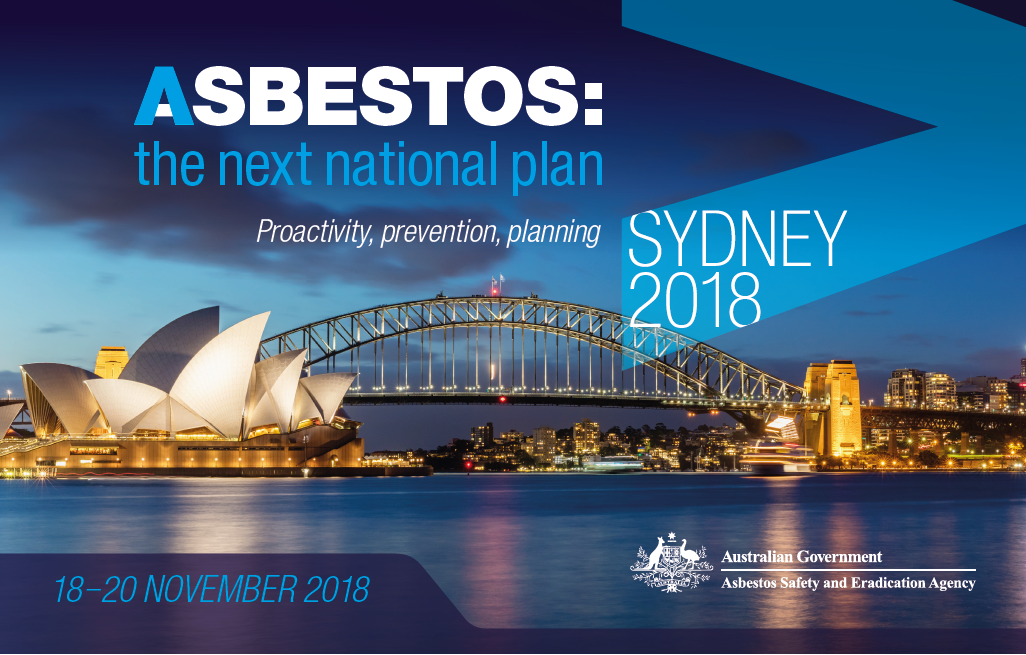 2018 is a significant year for the Asbestos Safety and Eradication Agency as we develop Australia's next five-year National Strategic Plan for Asbestos Management and Awareness.
During our 2017 Summit, we asked over 250 delegates for their input to inform the next national strategic plan, and at this year's event we will be looking in depth at the new strategies and goals that have been developed as a result of this feedback.
Join us in Sydney this November to find out what the future of asbestos management looks like in Australia and the proactive plans we need to prevent exposure to asbestos fibres and reduce asbestos-related diseases. Join over 300 industry professionals in 2018 to find out more on what Australia's new national plan could mean for you.
For any further enquiries regarding the conference please contact events@asbestossafety.gov.au.